TESTIMONIALS FROM OUR HAPPY COUPLES
Hi Angie
Just an email to say THANK YOU for making our day so special. The set up, service and food were all incredible and everyone (naturally!) loved the venue. We are so glad that we booked our wedding with you and couldn't have faulted the day.
Speak soon, 
Katie and Martin x
Joanne & Ian - 08.09.17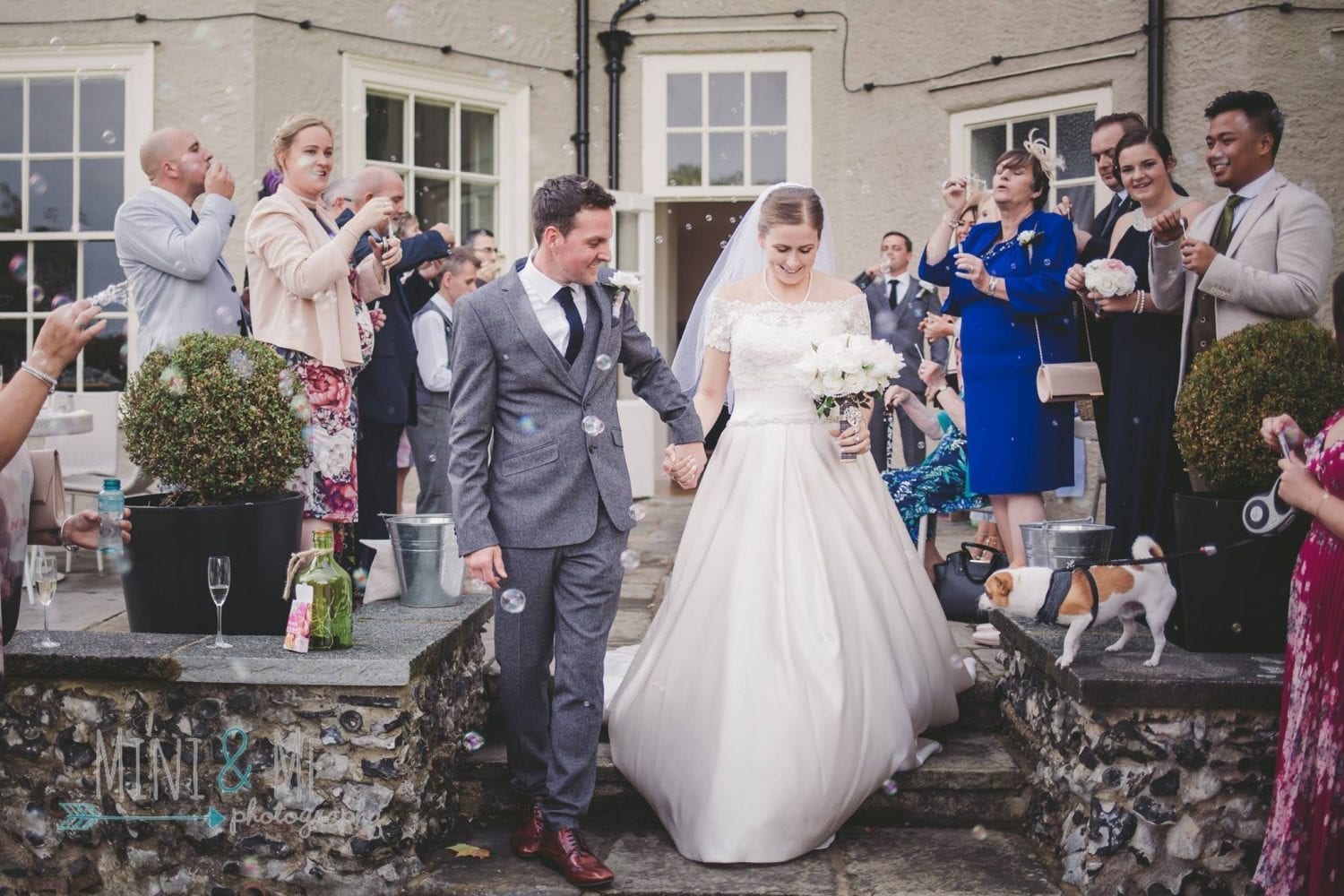 We recently had our wedding at That Amazing Place and it truly did live up to its name.
The venue is amazing they got that right, it has a real homely feel which just makes everyone so comfortable. The staff are (that word again) amazing ! Nothing is too much trouble. Angie was always on hand to answer my questions.  I am a control freak normally but I found myself completely trusting in Angie that she would know best. I went from wanting to decorate the place myself to being able to hand over the reins and wow am I happy I did.  She did a fantastic job and when our chilled BBQ plans were ruined by the weather Angie and Sarah (from Premier Crew Hospitality) managed to turn our plans on their head but make it better than we had ever imagined. It all worked so well and we couldn't be more grateful to them both.
Paul was so nice whenever we met him, always on hand to help out. He took the time throughout the day to came and check on me and see if I was ok.  He even entertained some bored lil ones (pre wedding) with the gorgeous new puppy Alfie.
We were able to have our doggy Marvel at the venue with us the whole day,  with no restrictions as to where he could and couldn't be, that meant the world to us.
Also a big shout out to DJ Andy from Herts Events, he kept everyone on the dance floor and was such a nice guy.
The venue is so pretty and a beautiful setting to start the rest of your lives together but what really makes this place so amazing is the people, they felt like part of the family thank you for everything.
Mr & Mrs Tredgett (8/9/17)
Joanne & Ian - 08.09.17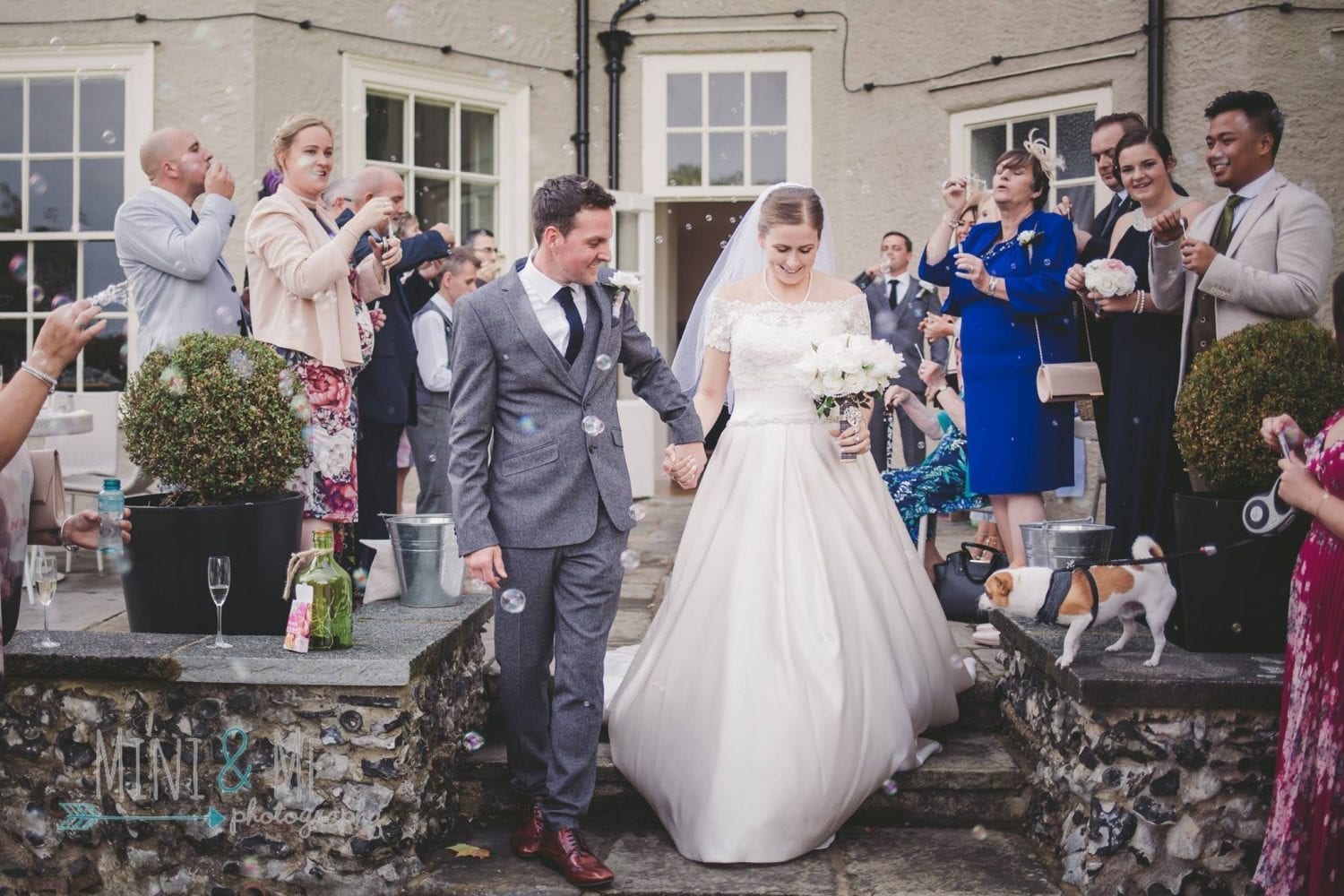 Our wedding at That Amazing Place was simply brilliant.  The venue was perfect for our special day and gave us the flexibility to include a number of elements including a 1920's theme, a casino, bar area, dance zone, cocktail bar, sweet bar and a formal wedding breakfast!  Our guests described our wedding as "one of the best they've ever been to" and this meant so much to us knowing that they had a great time. Angie is absolutely brilliant, professional and extremely organised and reliable; we wouldn't have had such a personalised, positive experience if it wasn't for her hard work in making our day special.  The owner of the venue, Paul, was absolutely superb with us and made us and our guests feel very welcome.  Premier Crew catering were superb!  There was a constant stream of high quality food and our guests were never left hungry.  Overall, we had such a positive experience and I thoroughly recommend getting married at That Amazing Place to anyone!
Kate & Grainne - 22.07.17
Our wedding day was without doubt the best day of our lives made all that more sweeter by the beautiful venue and fantastic staff at That Amazing Place. From start to finish Angie and the team at Premier Crew Hospitality supported us in making all the right choices, whilst Paul the owner was unbelievably welcoming and on hand to help when needed. The day ran so smoothly and all our guests commented on the stunning surroundings and outstanding food. We would do it all again tomorrow and wouldn't change a thing! Thank you from the new Mr and Mrs Swaryczewski
Kate & Ant - 21.07.17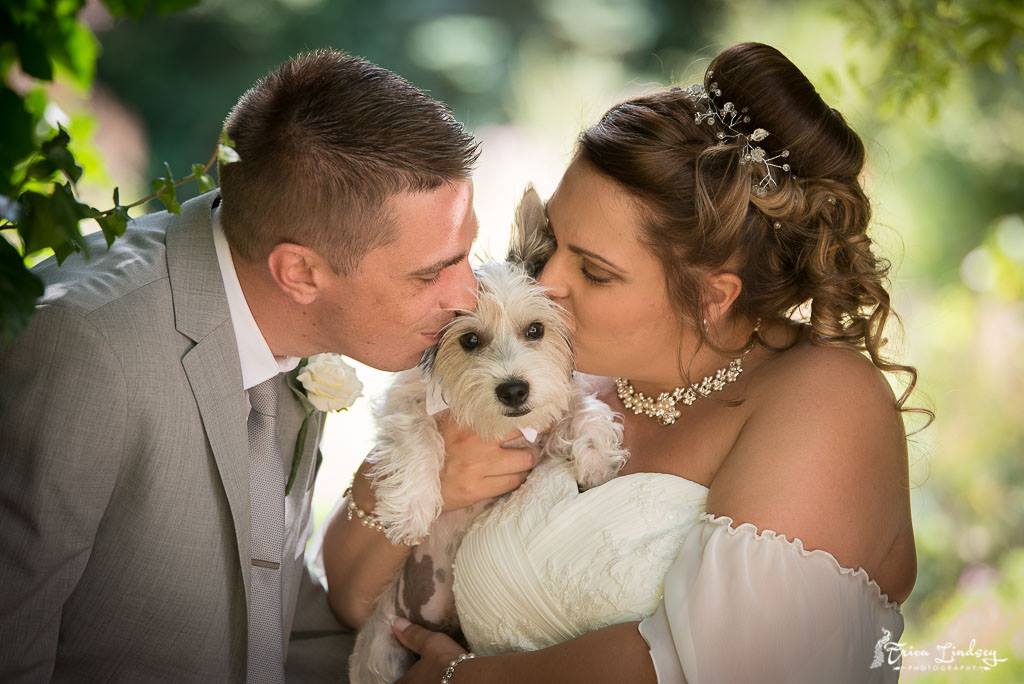 Our wedding was the most amazing day, we couldn't have asked for a better venue. Staying the night before with friends we were made welcome by Paul the owner and throughout the wedding day we felt very looked after and didn't have to worry about a thing. The grounds and interior looked so beautiful and everyone commented on how lovely everything was, including the rooms we stayed in. Thank you to everyone that helped, we had the perfect wedding day.
Sarah & Daryl - 31.05.17
That Amazing Place was everything we were looking for in a wedding venue – the building and the grounds are simply stunning and the owners/staff so accommodating and friendly – we knew as soon as we first viewed it that it would be perfect for our big day.
The day itself was a dream come true and couldn't have gone any better. The place looked stunning and we received so many compliments on finding such a gorgeous venue that we couldn't help but feel a little bit smug! A massive thank you therefore has to go to Angie for all of her help in making the day simply perfect. She helped bring our ideas to life, kept us calm throughout the day and made sure that everything went without a hitch. We also want to say a massive thank you to Paul, Jayne and Jakey for making us feel so at home and so welcome. We're thrilled that we got to hold our special day at That Amazing Place and honestly couldn't recommend it enough. We're looking forward to re-visiting in the future to reminisce on such a wonderful time.
THANK YOU!
Emma & Ronnie - 13.04.17
Hi Angie,
Robert and I cannot thank you enough for the truly wonderful day you helped us to create on Sunday.   Matthew & Tania enjoyed every second of it and it was exactly as they have hoped it would be.
TAP looked fantastic, so many guests commenting on how exquisite the venue was.   We were blessed with a true crisp, sunny winter weather and the atmosphere was filled with love.
In the preparations before the day, it was a true delight to work with you – nothing was too much trouble and I was completely confident that all would be as we hoped.   But on the day, it was amazing – your attention to the details and hearing all our requests were totally evident.   Your smiley face and calm approach around the venue made everything and everyone operate so smoothly.   We so appreciate all your tremendous hard work in helping us all to have a day to remember.   Please do pass on our thanks to Paul and Jakey for their help too.
We will have such fabulous memories of an amazing day which we couldn't have achieved without you.   Once again, thank you.
Love Elaine & Robert (Mother and Father of the Groom)
Tania & Matthew - 22.01.17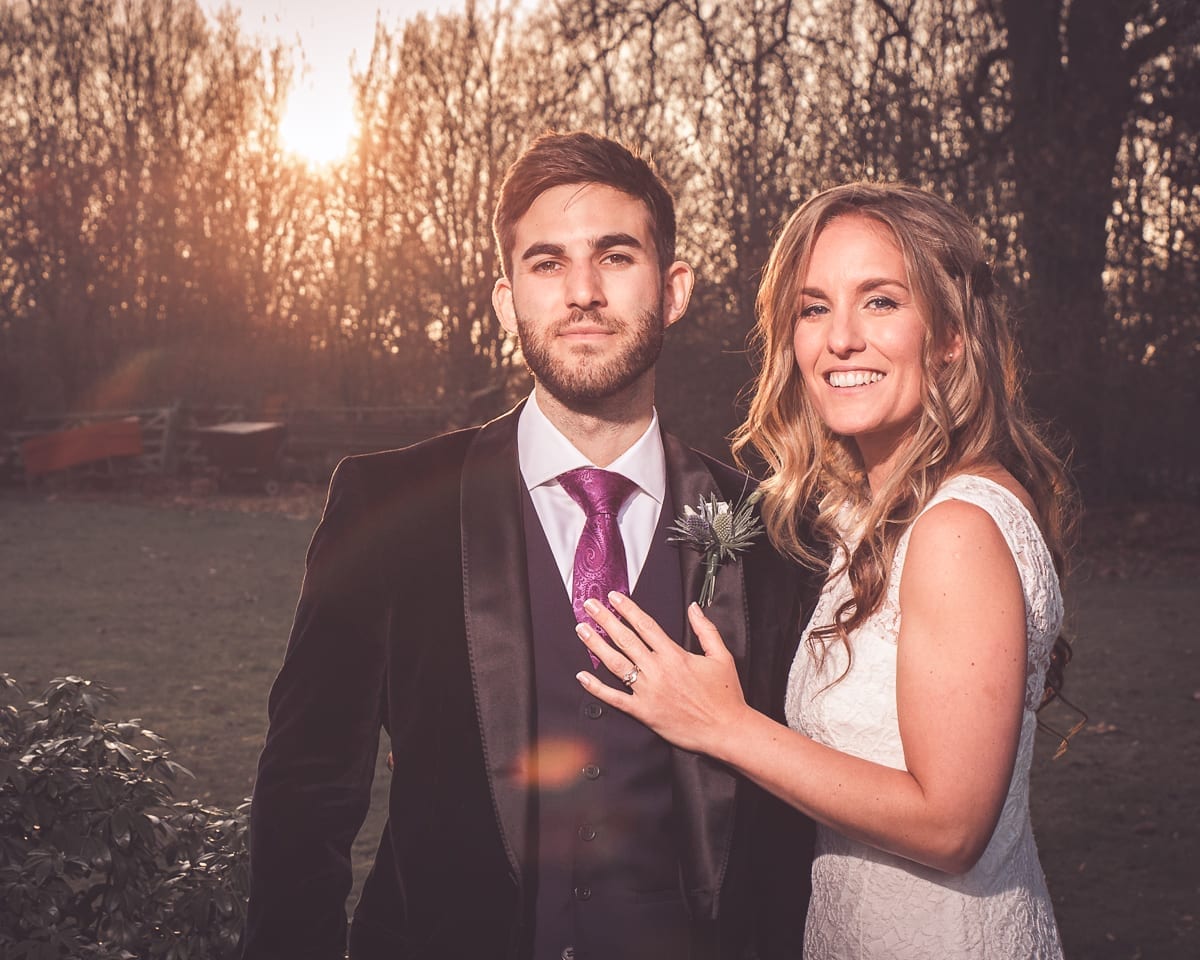 Where do l begin…so many happy wonderful memories of That Amazing Place.  From the moment l visited with Ashlee & Leigh, l could not only see but feel why they had fallen in love with this beautiful 'home'.  It was easy to see why all other venue viewing appointments were cancelled from their first visit and on 23.12.16 they tied the knot here.
It was so special to have had  the entire use of the venue from the evening before where we lounged on comfy sofas drinking Prosecco and eating pizza.  At that time it was hard to imagine that this beautiful 'lounge' would transform the next day not once but twice for the ceremony and then for the evening entertainment.
The day itself was special – thank you so much Angie, Paul and Jayne for making sure everything went so smoothly.  Everything Ashlee & Leigh had dreamt their wedding to be was put into place and without you all this would not have been possible, you made us and all our guests feel very welcome. The rooms were lovely with he most comfortable mattresses ever! The food and service from Magpie Caterers and the entertainment from Lovelight Entertainment really top class. The day was perfect, apart from the windy weather, a chance you take on booking a winter wedding!  Although lm-Art Wedding Photography still managed to capture some great shots in the stunning grounds.
You were all truly amazing in making this such a memorable day for us all and l thank you all so much for everything you done, especially Angie for putting everything into place.  l know what a perfectionist Ashlee is and like me she was over the moon with everything you did. x
Lynn King (Mother of the Bride)
Ashlee & Leigh - 23.12.16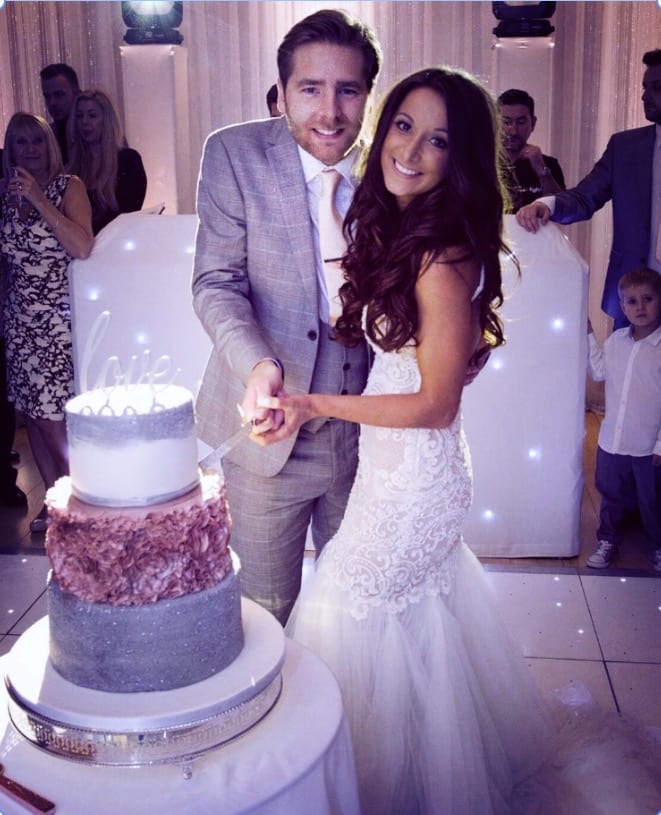 Hi Angie and Paul.
Tommy and I can't really put into words how grateful we are for everything you did for us on our Big Day. It truly was the best decision and probably the easiest decision we made in the whole process. It was the most perfect day and everything you both did for us, big and small, made a huge difference. We both felt so at home and you made us feel so welcome every single time we turned up and wandered round, whether it be an open day or wedding fayre. Angie you made the day (well actually the whole experience) so so so easy and I tell everyone that the most phenomenal part was, on what is potentially the most stressful day of your life, I didn't have to think about anything apart from enjoying myself, which is priceless. Paul, you and your entire family and staff made every moment of being in your wonderful house so special, friends and family commented on how well they were treated and all the extra touches which made people feel so at home. Your advice, ideas, and the time that you put into making every little part of the day (and the evening before and morning after) so perfect is totally priceless to us. I look back regularly at the photos and how stunning they are and know it's partly a great photographer but mainly a wonderful house, and people who made the day just so fantastic!
A million thank you letters would not be enough, but I hope that we can find another reason to come back. I'll be recommending you to everyone and anyone who will listen and will sing your praises for years to come. It was the fairy tale wedding we had always dreamt of and we thank you from the bottom of our hearts for helping us make it so perfect.
All the best,
Rebecca and Tommy (Mr and Mrs Colkett) x
Rebecca & Tommy - 22.10.17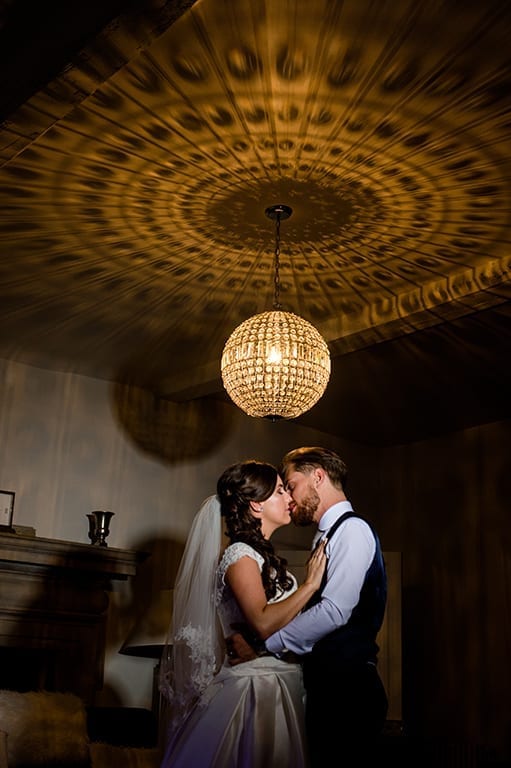 Dear Angie,
We cannot thank you enough for all your hard work on Saturday. We are so very appreciative of all your efforts on the day. Your calm and professional demeanour was evident throughout and was a key factor in enabling the smooth running of the wedding. Knowing that you were in charge to take care of any last minute details or hitches, gave us peace of mind on the day.
We would also like to thank you for your thoroughly efficient help and assistance in the lead up to the wedding, which was so vital to the successful organisation of the day. Your expertise and advice were invaluable and we were so grateful to have had your guidance in so many areas of the wedding planning.
Emily & Joe had a wonderful day – everything was perfect! So many of the guests commented on the beautiful venue and how smoothly everything went on the day. The Hall and outside ceremony area both looked spectacular, thanks to your hard work and attention to detail.
Please pass on our thanks to Paul, Jane & Jakey, who also worked hard on the day to make sure that delicious breakfasts were served, that the venue was extremely clean and well presented and that Emily and her bridesmaids were well looked after prior to the wedding.
Once again, we are most grateful for all your hard work, Angie.
Nicola Hatchett (Mother of the Bride)
Emily & Joe - 24.09.16
We chose That Amazing Place as our wedding venue after a friend recommended it to us. We went to have a look around and fell in love with it instantly. We are thrilled that we chose to have our wedding here as it really was the perfect day – the best day of our lives. Everyone commented on how lovely the place was and we have some gorgeous photographs from on the grounds.
We want to thank Angie from the bottom of our hearts for making our day run so smoothly. We really had nothing to worry about, and all of the suppliers knew exactly what they were doing and when which we know is down to you. Thank you for all of your support before the wedding too, and for your brilliant recommendations!  Thank you as well to Paul for being such a star and making us feel so welcome.
We will never forget our special day at That Amazing Place and it will now have pride of place on our wall at home as my brother had a painting of the building commissioned for our wedding present. We wish we could do it all over again and who knows, maybe in 10 or 20 years in the future we will be back celebrating our anniversary.
We really couldn't recommend That Amazing Place more as a wedding venue. It will be the best decision you make when planning your wedding!
Lia & Anthony
Lia & Anthony - 09.07.16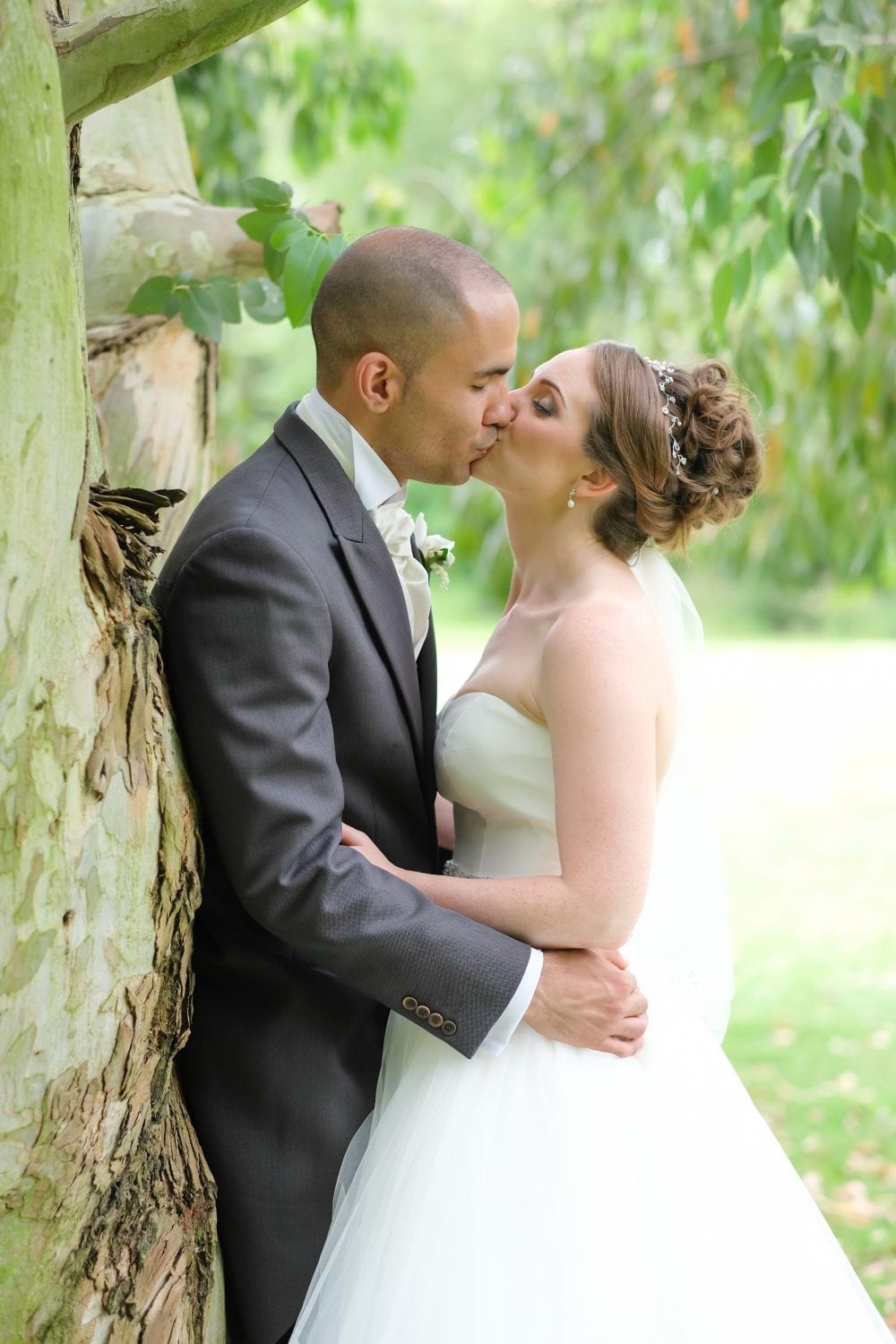 We absolutely fell in love with That Amazing Place when we were searching for our wedding venue; the beautiful house was the perfect blank canvas for us to transform. Every aspect of the house is stunning, from the modern interior of the bedrooms, to the gorgeous ceremony room, to the beautiful garden overlooking the lake- pictures really don't do this venue justice. The owners, Paul and Jane couldn't be more friendly and accommodating (Paul even lent one of his white shirts to our groomsmen who forgot his!) and Angie, the wedding planner, was so incredibly helpful and ensured the whole day ran smoothly. I couldn't recommend the venue more, it really felt like a home away from home and was the perfect place to hold our wedding. We can't wait to go back to celebrate our 1st wedding anniversary!
Victoria & Joel - 28.05.16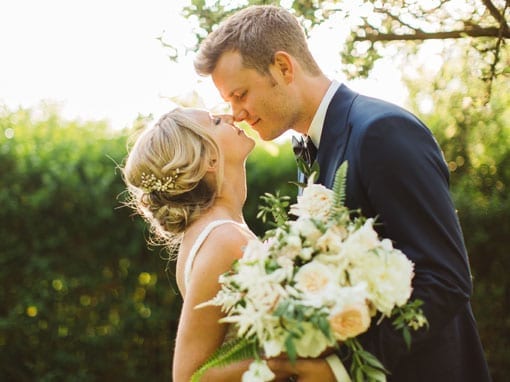 What can I say about THAT AMAZING PLACE!?!  It truly is amazing.  I got married on Saturday but stayed Friday night, Saturday and Sunday.  Every inch of this place was beautiful.  My wedding went off with a massive hit in such beautiful surroundings, the staff were brilliant and Angie is a spot on superstar.  I couldn't of asked for a better experience the whole time I was there. The other days after the wedding we went in the hot tub and sauna and enjoyed walks around the venue.  Paul, Jayne and the staff made us feel so welcome and at home.  Will be back in the summer for a treat away. 10/10 for everything! Thank you, Mr and Mrs Mrs Burkett.
Stacey & Rhys - 19.03.16
We chose That Amazing Place as the venue for our wedding due to a number of factors, mainly (i) the ability to create a bespoke wedding to our own design and specification, (ii) the location and ease of access from London and surrounding areas and (iii) the size of the venue and rooms were perfect for our wedding party. The ability to decorate the venue as we wished and have the ceremony outside in the beautiful manicured grounds was really important to us and made That Amazing Place really stand out from other venues. Not many venues would have allowed 100 pumpkins to be placed around the venue! The entire venue is finished to a very high standard and all of the rooms were very clean, comfortable, individually styled and of high quality. We were lucky enough to have the ceremony outside on a sunny October day under a tree with golden autumnal leaves. The roaring open fire in the foyer area was a nice touch and made the venue feel cosy for the reception. Almost all of our guests commented on how lovely the venue and gardens were.
Angie, the Events Manager, was helpful throughout the process in recommending service providers to us, responding very promptly to phone calls and emails, working closely with the catering staff, meeting us in advance to discuss the plans for the big day and making helpful suggestions on some of the finer details and logistics. She helped out on the actual wedding day by coordinating all of the various providers, ensuring the seating arrangements were in place, helping out on the bar in the evening and communicating with us throughout the day to put our minds at ease that everything was running smoothly.
We should say a special mentions to owners, Paul and Jayne, who were both incredibly helpful in the run up to the wedding by being very accommodating to our and our guests' needs, supplying extra beds, helping our guests to their rooms upon arrival, helping us with decorations on the day of the wedding and the day before and generally being eager to help us at any point.
Overall it was a brilliant wedding in a fantastic venue and it was a very pleasant experience working with Angie, Paul and Jayne. We were lucky in that everything went according to plan and that was thanks to lots of people working together and helping to make such a special day.
Jennifer & James – 31.10.15
Hi Angie
We just wanted to say a massive thank you for everything you have done for us in the build up to our wedding and on the day itself.
The professional service you provided ensured that everything went smoothly and that we had a perfect wedding day, exactly as we wanted.  Any small glitches on the day were quickly resolved and your flexible approach and ability to troubleshoot were invaluable!
We both had an amazing time, the best day of our lives.
We have had lots of comment from people about how beautiful the venue is and how much they enjoyed it.
So thanks again, we have absolutely no doubt that this will become the premier place for weddings in the area and we feel privileged to have been one of the first.
Kind regards
Anneke and Phil
Anneke & Phil - 08.08.15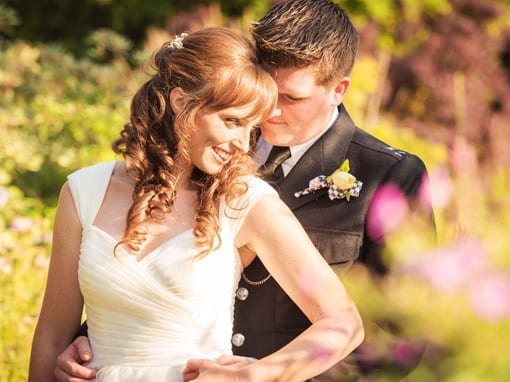 Dear Angie, you have been most supportive, patient and kind and I cannot have seen our wedding day happening without you. Your help was invaluable throughout the planning process and while you were there on the day to oversee everything coming together it felt like you were also our dear guest. We were very lucky to have you with us from day one! Thank you for everything you have done to help us make our wedding day so special.
Our great thanks go to Paul and Jayne. They are absolutely brilliant – as people and as hosts. We are immensely grateful to Paul for all the extra effort he put into helping us organise and set up, for all his patience and kindness. Jayne was a star – from a warm hello in the morning while cooking breakfast to a helping hand in the coming day to the wedding. We do owe Paul and Jayne for how comfortable, cosy and at ease our day felt and each and every guest had only the best things to say about the venue.
The venue was splendid and everything we ever wanted – an outside feel of a country house with a warm and chic but relaxed interior. From superbly comfortable beds and spacious showers to a stunning garden that now adorns our wedding photos, there was not a single fault we (or anyone really) could find. So much lovely space and joyful air to celebrate both inside and outside is the dream of every bride (and groom!).
Thank you a million times for seeing to that we got married 🙂 and for wonderful breakfasts!
And the best night's sleep 🙂
THANK YOU FOR BEING INCREDIBLE.
Mark and Anastasia
Mark & Anastasia – 10.09.15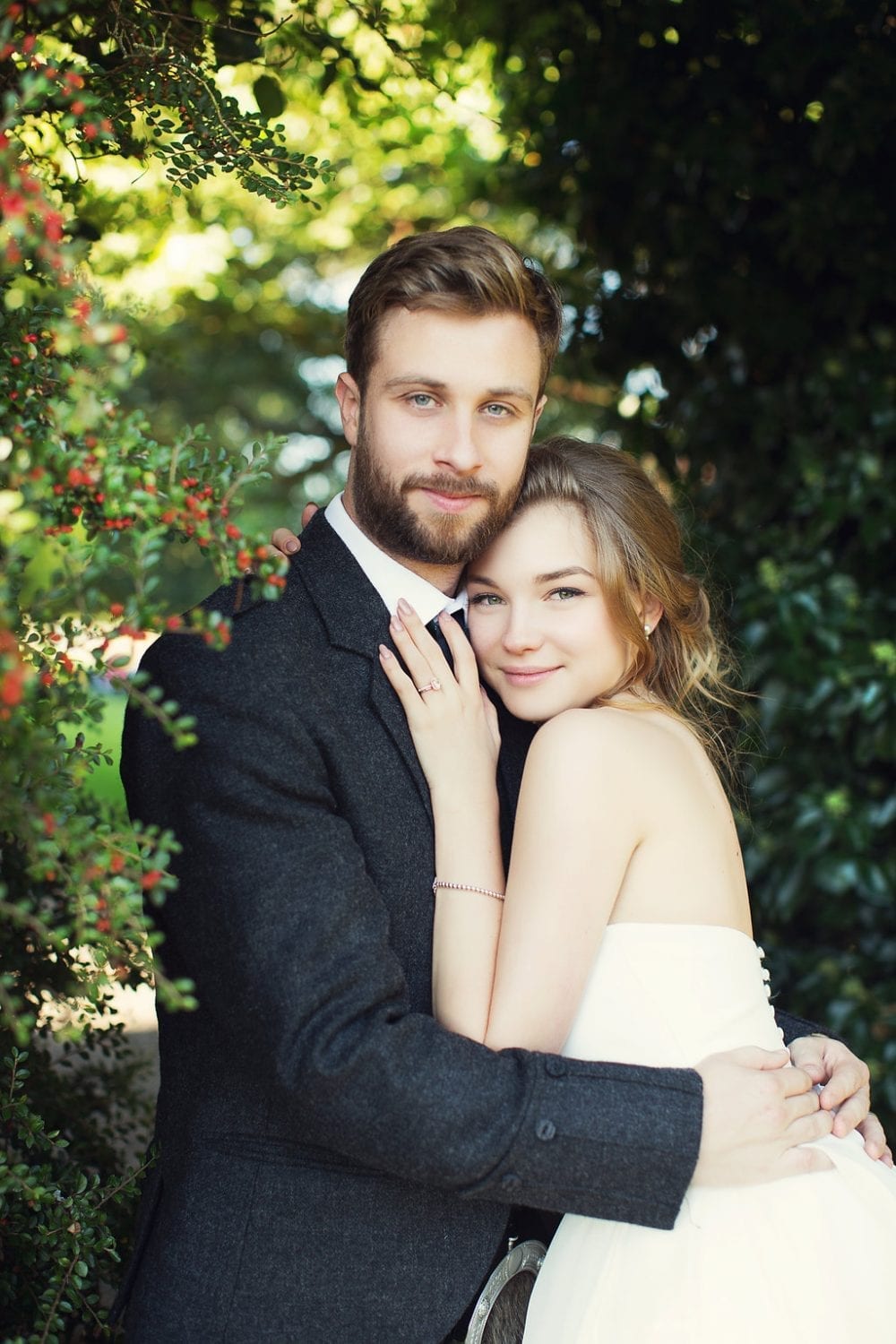 "We can honestly say we had the best day of our lives at our wedding reception at That Amazing Place – one that we will never forget and look back on in years to come and smile. Huge thanks to Angie for all of her help to fulfil our perfect day.  Jamie from Herts & Essex Marquees provided us with a spectacular marquee which looked wonderful in such a beautiful  venue. Paul and Jane are such great hosts and were so accommodating.  The backdrop and view of the lake are absolutely stunning and we had some incredible photos taken there.  We received a  letter from one of our parents friends who called it a 'Vogue Wedding'!
We had lots of compliments on the wedding breakfast, many described it as the best wedding breakfast they had had!  The attention to detail and the service delivered by Lizzie and the team at Magpie Caterers was outstanding and we can't thank them enough for all their help. Would highly recommend the chocolate brownies and the sticky sausages!!"
Mr & Mrs Shaw - August 2015