Lucy & Vicky's Dream Day
Wedding Stories at That Amazing Place.
At That Amazing Place, we believe it's important to get to know our couples.
Our aim is ensuring we tailor-make their wedding to make it a dream day  to remember. Now it's time to hear all about Lucy and Vicky's dream day
This lovely couple have now been together for 6 years.  They met through friends whilst enjoying a night out in a bar.  Lucy was actually dating someone else, but knew it wasn't working for her.  From the moment she saw Vicky she knew she'd met "the one".  It really was a case of love at first sight!
The Venue
Lucy and Vicky looked at other wedding venues, but they knew they had found their perfect setting for their summer wedding when they came to visit our house in the picturesque Essex countryside.  For them there was just no competition, Lucy said "No other venue could compare with That amazing place, it's simply beautiful."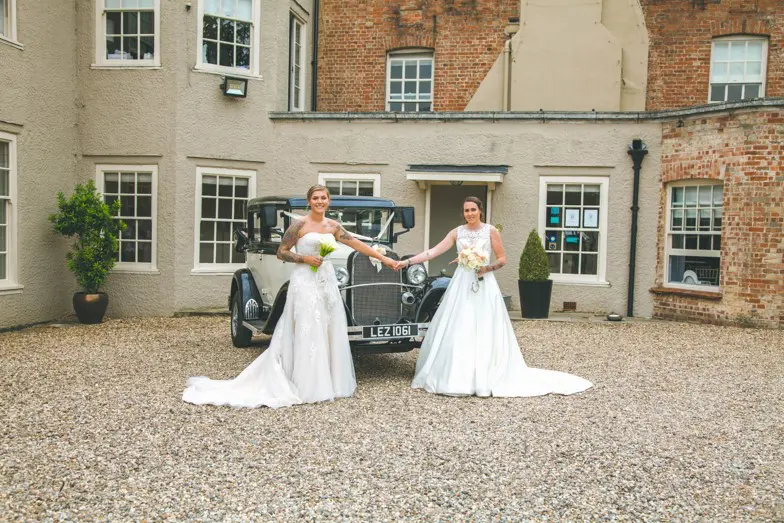 Theme and entertainment
Our lovely couple had no strong theme for the wedding, except "summer".
That Amazing Place set in picturesque grounds with flowers in bloom and a lake, proved to be perfect for a wedding with summer as its central theme.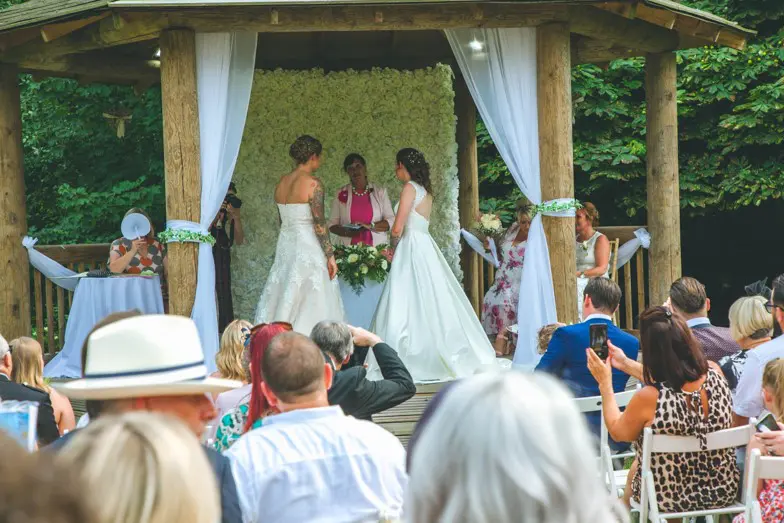 To provide some background music and create a welcoming, but sophisticated environment for their guests, our happy couple hired a saxophonist for background music during the drinks reception.
For the evening reception our recommended DJ, Andy from Herts Entertainment who never fails to get the party started.
Flowers
The happy couple decided on simple floral arrangements and bouquets consisting of mainly lilies and white roses from "Vicky's Floral".  A simple choice that looked stunning on the day.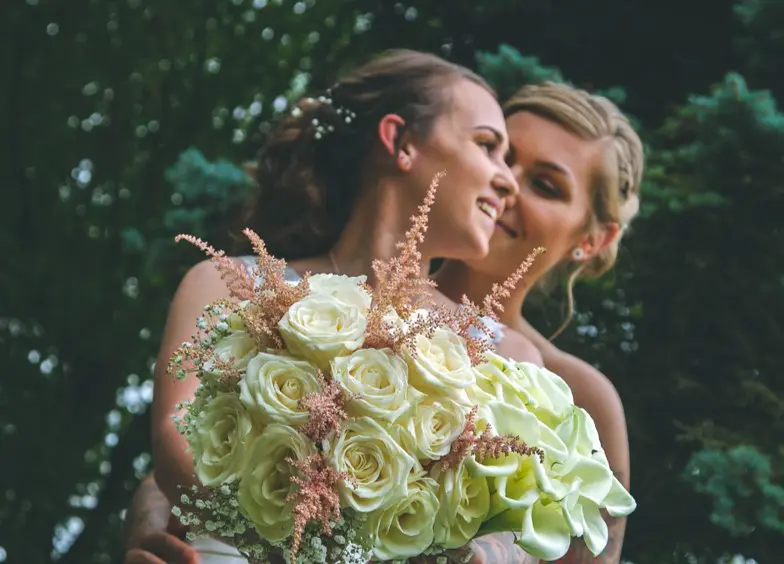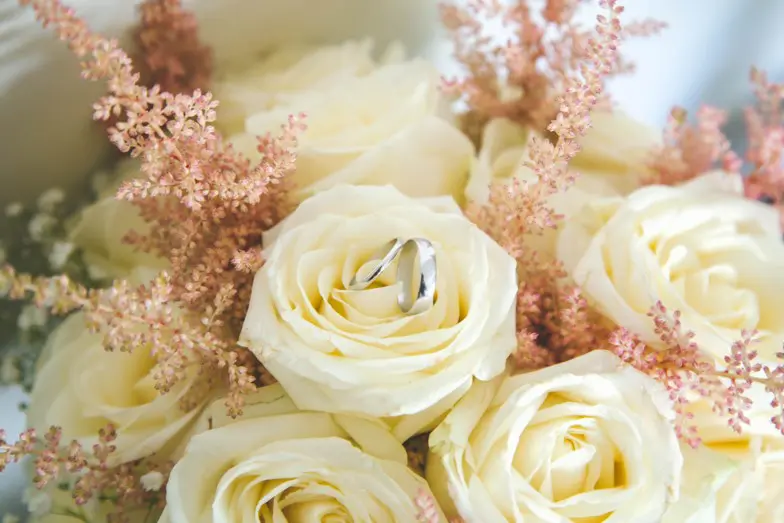 Dress
Our gorgeous brides both looked beautiful in their wedding dresses.  Vicky chose a traditional white dress with a stunning lace bodice from "Wed2be".   Lucy selected a lace dress in a pretty blush colour that really complimented her skin tone, from "Enchanted Bridal Boutique".  We think you'll agree they both looked gorgeous!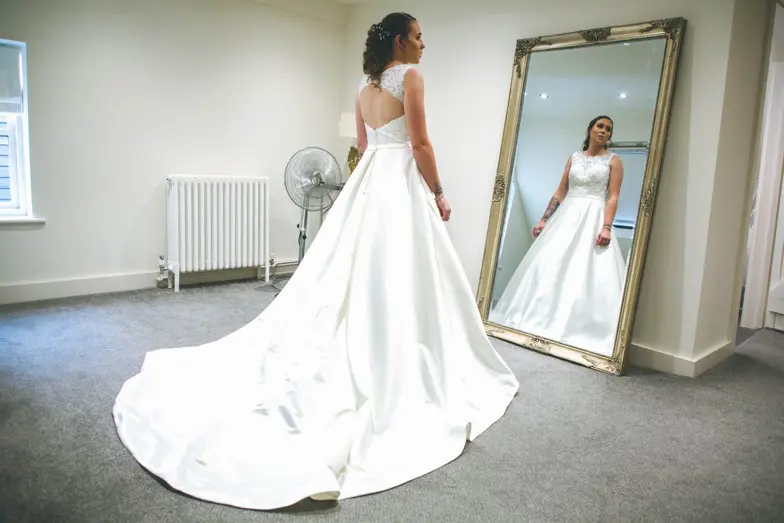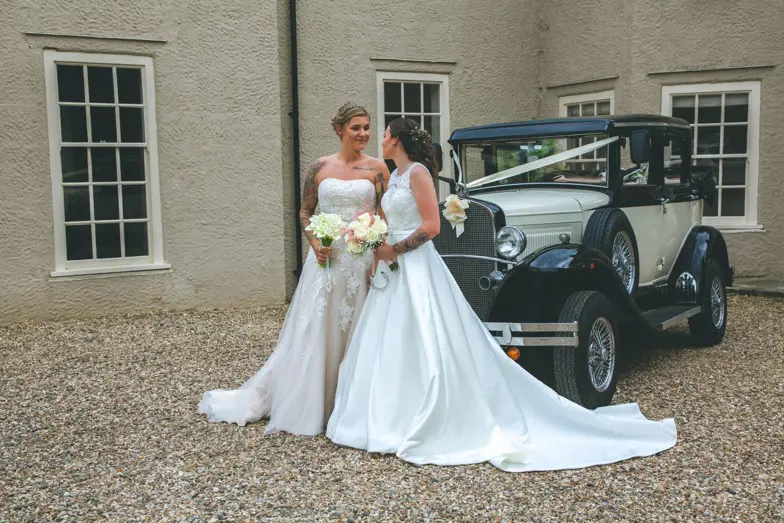 Catering
The catering option was an easy decision for Lucy and Vicky, as our recommendation for caterers, Premier Crew, offer a vast choice for the wedding breakfast so you can devise a menu to suit everyone's taste.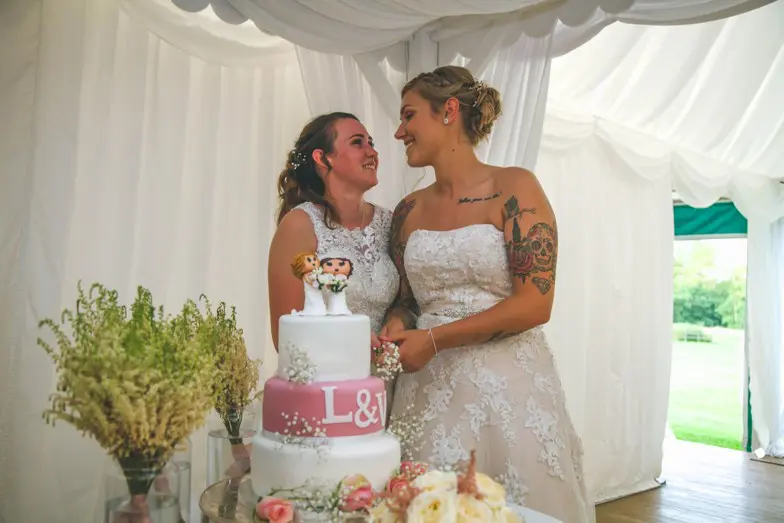 They also hired an ice cream truck to fit in with their theme of "summer".  This catering option provided different varieties of ice cream – an additional dessert option with a difference!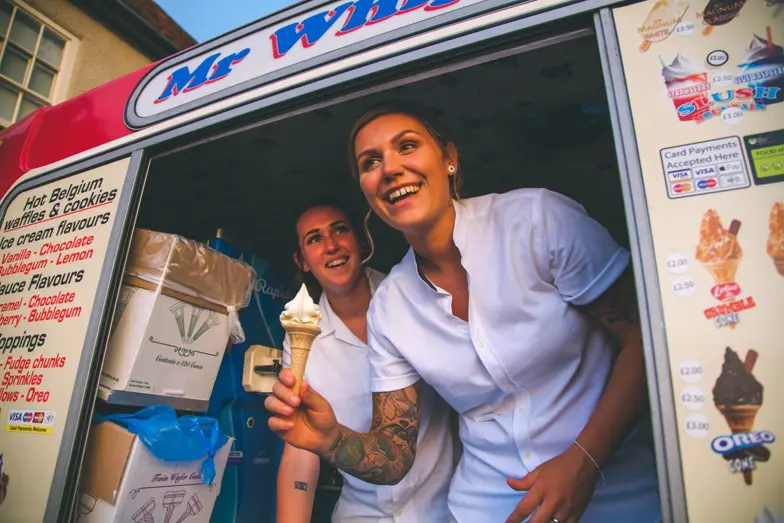 Special Moments
Lucy and Vicky found it difficult to pinpoint just one moment from a perfect day of exquisite memories.  However, they agreed that the moment they first saw each other, on the patio wearing their dresses was very special and will remain forever engraved in their memories.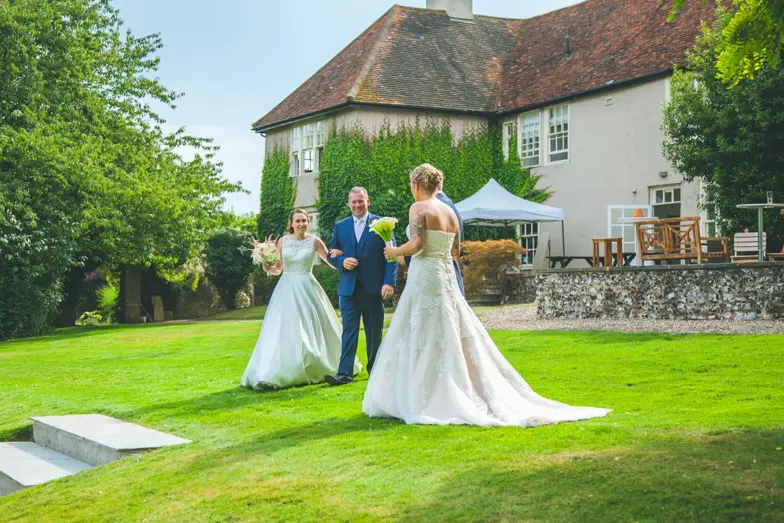 The other standout moment for this couple was the first dance.  Lucy said "I was so scared about the first dance as I have two left feet and Vicky is a really good dancer, but it was perfect and I wouldn't change it for the world."
At That Amazing Place we are always delighted when we are able to work with our couples to help create perfect wedding days full of amazing memories that last a lifetime.  We wish newlyweds Lucy and Vicky a long and happy life together and feel privileged to have been able to host their perfect summer wedding at our countryside venue.