Melissa and Tom Tie the Knot at That Amazing Place
Everyone here at That Amazing Place is dedicated to making our weddings as perfect as possible, even during Covid-19. That's why we came together to ensure that Melissa and Tom could have the day of their dreams, even if it had to look a bit different than expected.
Melissa and Tom first met when playing enemies Maureen and Benny in the musical, Rent. Melissa joked,
"I had to moon on stage and I'm pretty sure that was the moment Tom fell! Neither of us were really looking for a relationship at the time, but the connection was just instant and undeniable!"
Needless to say, the rest was history.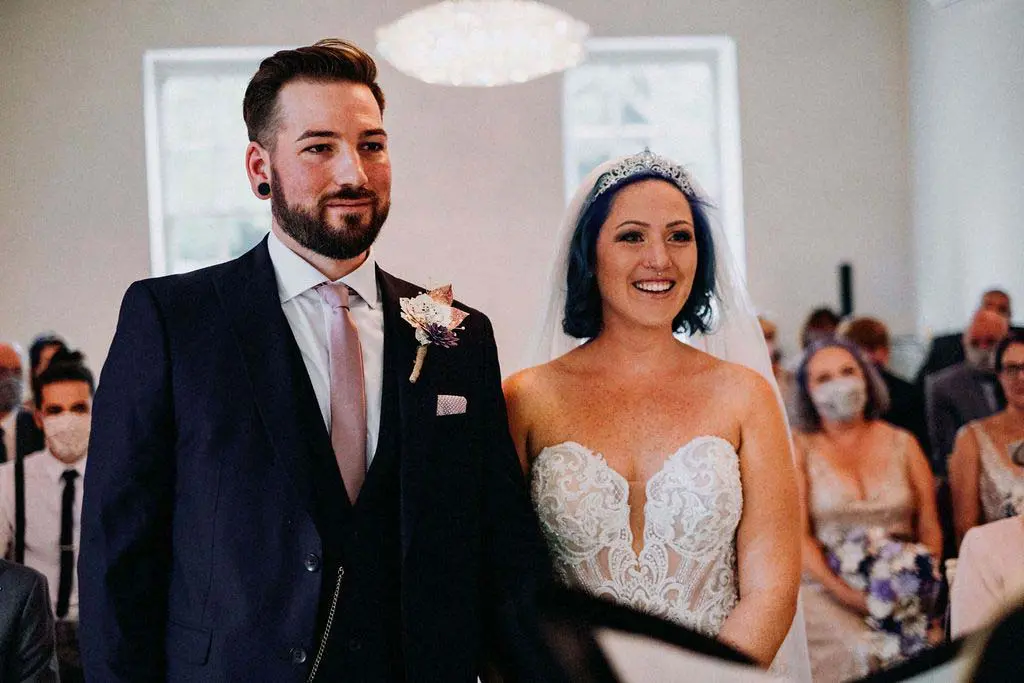 The Venue
That Amazing Place was the first venue that Melissa and Tom viewed.
"It just had everything we were looking for," said Melissa. "It was a really nice balance of modern and traditional and the whole venue and grounds were beautiful. But the most important part for us was the people. From the first visit we were welcomed like family, nothing was ever too much and we really were made to feel special."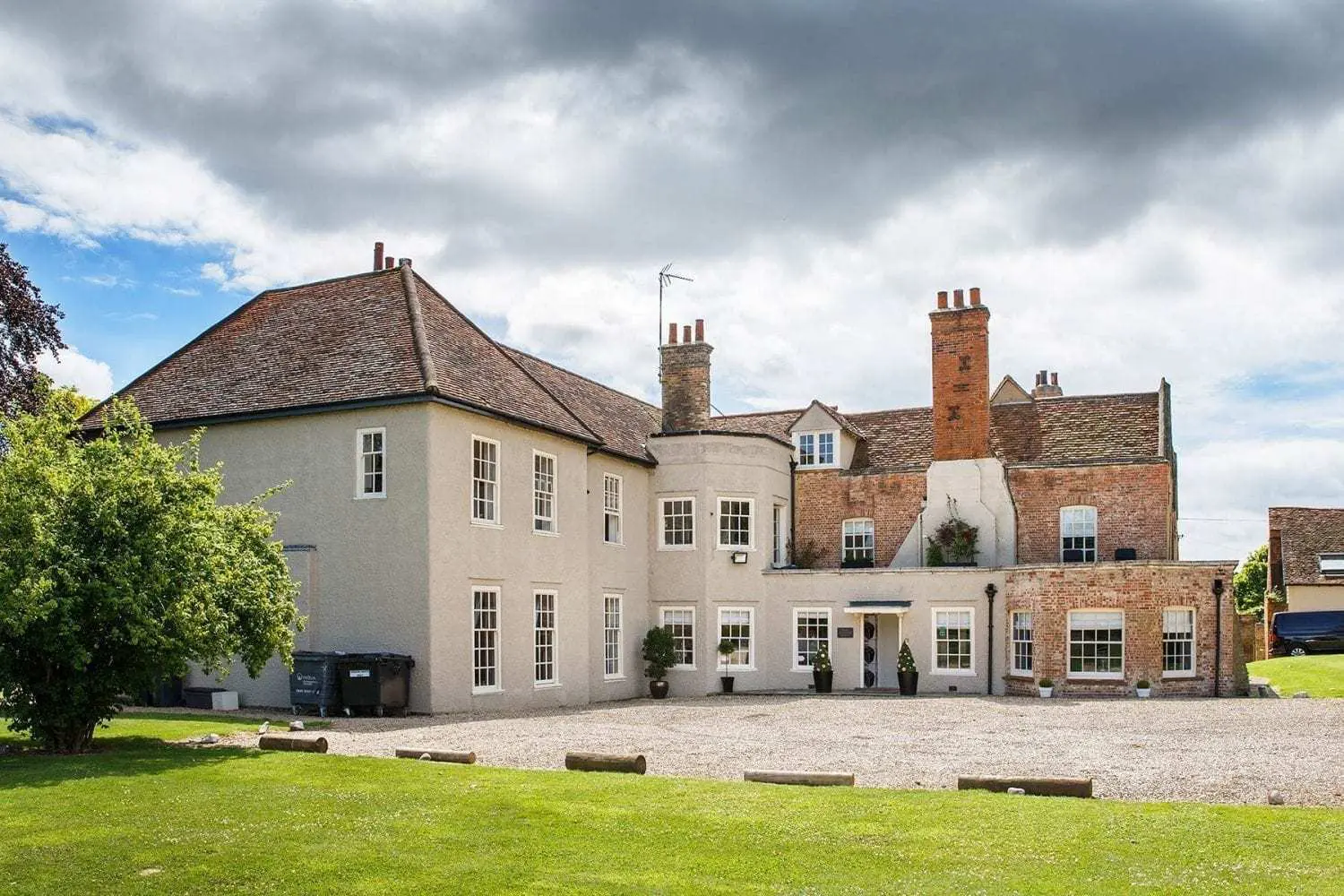 Theme and Entertainment
Melissa and Tom didn't have a particular theme for their wedding, but just wanted it to reflect them as a couple. This included some of their favourite things, such as theatre, music, prosecco, cupcakes and cherry blossoms! Melissa crafted most of the decor herself, and Angie gave suggestions about how the wedding would work. This was particularly helpful as the couple tied the knot in September of 2020 during Covid-19.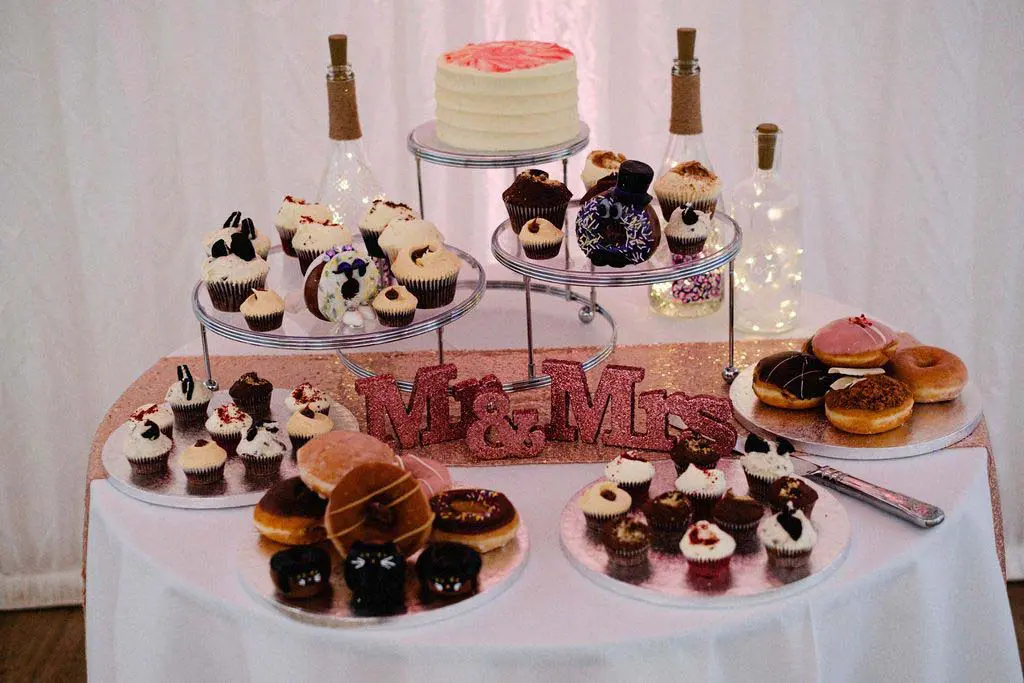 Flowers
One of the most unique and touching aspects of Melissa and Tom's wedding were their flowers. Melissa crafted all of the flowers and bouquets out of paper, including sheet music that her Nan left to her when she passed away. As the couple met during a musical and both have musical hobbies, they thought that this would be a beautiful way of having their grandparents there on their wedding day. Bomknights Documentary Wedding Photography beautifully captured these roses, dahlias, peonies and other flowers made out of the sheet music as well as purple and rose gold paper. This included buttonholes and corsages for the wedding party, two round bouquets for the Maids of Honour, and a bigger, teardrop-shaped bouquet for the bride herself.
"I got lots of comments both before and on the day," Melissa said. "I have actually included making bespoke paper flower bouquets in my new business venture as a result!"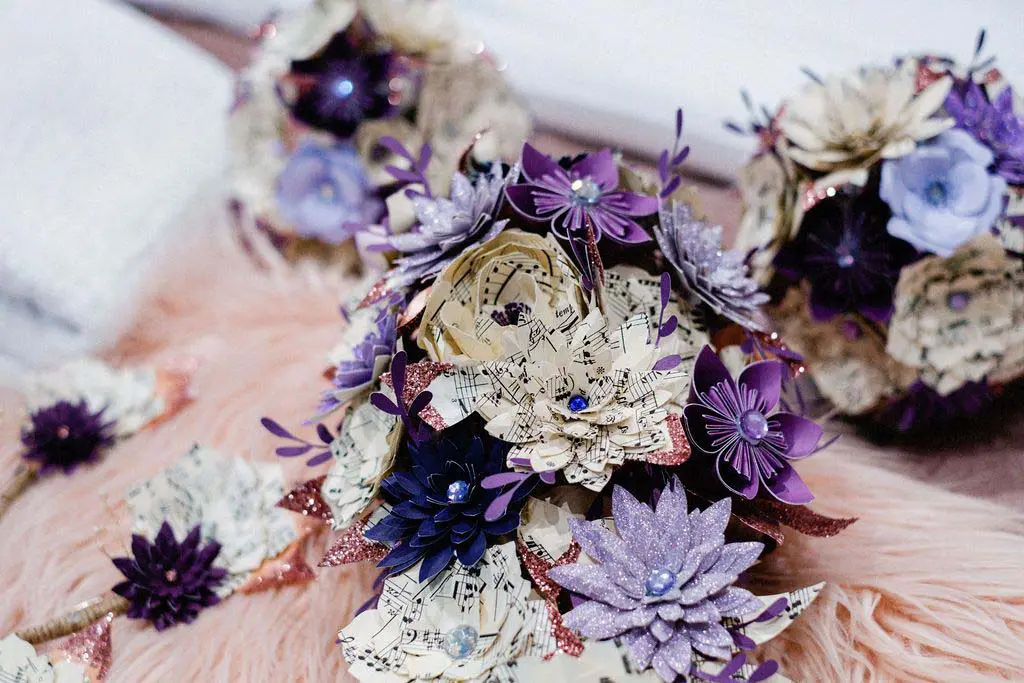 Catering
The catering was a very important decision, and Premier Crew Catering absolutely came through for our two foodies. Everyone dined on a tomato and mozzarella salad, followed by a stunning BBQ buffer and a lemon and berry eton mess.
"All of our guests commented on how different it was to have BBQ and how good it was," said Melissa. "The canapes and evening fish and chip cones also went down a storm!"
Dress
Melissa's dress was by Essence of Australia, which she bought from the Bridal Shop Romford. But it wasn't an easy choice for our bride!
"I'd originally lusted after a dress for months before trying it on and feeling like a girl playing dress up, and not at all bridal," Melissa explained.
"I didn't think I would go for anything as fitted as it was, but I put it on and instantly fell in love." Much like the rest of the wedding, Melissa also added her own unique touch to her dress. "Although it already had some sparkle from the beading, I customised it having a layer of glitter tulle added and a matching glitter veil – something I was adamant wouldn't be 'for me' until I tried one on and ended up with the biggest I could find! I looked completely different to how I originally thought, and I couldn't have been happier!"
Special moments
"For both of us it was walking down the aisle and realising that, despite the odds, we had made it and nothing could stop us from getting married now. The months leading up to the wedding had been very up and down, will we or won't we, and in the end because of last minute changes we ended up pulling the wedding forward with only a few days notice. It meant that we could still have 30 people instead of 15, but it also added even more stress than there already was.
I think the morning of the wedding we were both still running on adrenaline, but the moment the music started and it was actually happening everything lifted. I don't think I've ever clung to anyone as tight as I did Tom through the ceremony, we were just so happy that it was finally happening."
Even though the day changed from Melissa and Tom's original plans, we're so glad that they were able to have a wedding that was full of smiles and treasured memories. We're sure that they will spend many happy years together, and we hope that we see them back at That Amazing Place soon.