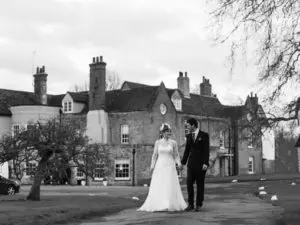 When you think of winter weddings, what springs to mind? Frosted windows, clean crisp air, perhaps a snowflake or two in a cosy, intimate setting? Here at That Amazing Place, we truly believe it would be hard to find a more cosy and intimate setting for your winter nuptials than right here in our stunning 15th Century manor house. Picture roaring open fires, the crackling and mesmerising glow of the flame as another naturally scented wooden log gets thrown onto the open flame, keeping yourself and your guests warm and your setting filled with woody fragrances, all the while, you peer outside toward the frosted grass taking in the beauty and the sheer magnitude of what this day means. Can you imagine a more romantic setting? We think not.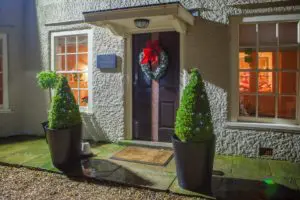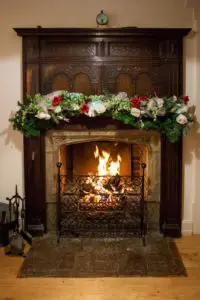 What sets us apart? Not only is it exclusively yours, you never need leave the comforts of the house for the entire duration of your wedding. Pretty handy with good old British weather. Our grade II listed manor house has been beautifully refurbished with stylish and contemporary interiors along with a range of exquisite furnishings. The renovation, running throughout the entirety of the home, means no matter where you (or your guests for that matter) choose to spend your time, they'll be met with a cosy and intimate "home from home" feel and what's more, the house will be exclusively used for your wedding only.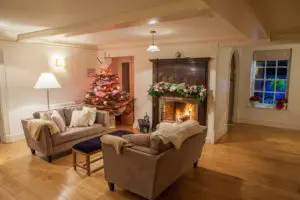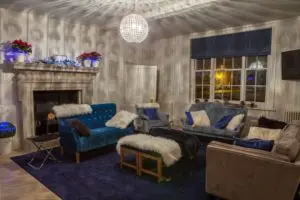 Each room is set out perfectly for photographs as well as giving you the ability to move from room to room without ever having to set foot out in the open air. Now of course, with the fabulous views from each window, the temptation to venture out into our gardens would indeed be all too much but that's the beauty of That Amazing Place. With our immaculately landscaped gardens, whatever the weather you can still take full advantage of the crisp views giving you the option of yet more stunning wedding pictures to remember your day by.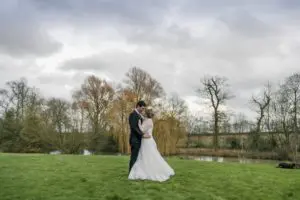 That Amazing Place really does have everything you could wish for in a winter wedding venue but don't just take our word for it. Take a peek at our stunning manor house for yourself and see just how we could make your dream winter wedding a reality, burning log fire complete.