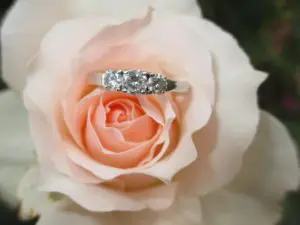 Back in the day, picking an engagement ring meant little more than finding a beautiful solitaire diamond and choosing whether to go with yellow or white gold. Today however, choosing an engagement ring can seem as baffling as picking the perfect mortgage over a thirty-five year term. What may seen like the right choice, could be the complete opposite of what your true love has always dreamt of. So, when you're faced with a decision like this, just how do you ensure you make the right choice? Well, thankfully for you, this Essex wedding venue has seen it all. We've seen every single variety of engagement you could even dream of from huge coloured diamonds to cluster rings and even now the very popular halo diamond. So, who else better to offer you advice than the one's that see a range of rings along with a range of brides passing through their wedding venue every day? Here's the ultimate guide to perfecting the perfect engagement ring from That Amazing Place, a wedding venue in the heart of Essex;
Choose a budget – just as you would with a wedding venue or a wedding package, it's important to choose your budget when it comes to an engagement ring. Remember, there's no hard and fast rule about what you should be spending here. Try not to get caught up in what others tell you about a quarter of your wage etc. Simply spend whatever feels comfortable to you. Don't forget, if you're intent on spending more than you have in the bank account, there are always payment options but try not to jump in too deep.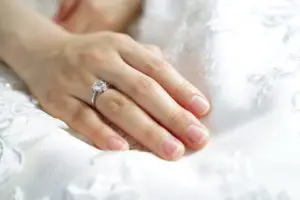 Choose the gemstone – while most will opt for a diamond, don't forget there are a variety of gemstones out there from sapphires to rubies. It could be that your wife to be would love an emerald surrounded by a halo of diamonds. Try your best to get an idea of this beforehand. While it may sound difficult, it's rather easy, especially if they have a pinterest board; just look for the 'engagement ring' pin board.
Choose a gemstone shape – from princess cut to clusters, there are a multitude of options and once again, it's down to you to speak with your betrothed and find out what their heart really wants. They may surprise you with something you'd never have picked out for them. While doing a little digging around may be stressful, we guarantee you'll thank us in the end.
Choose a precious metal – from white gold to rose gold, yellow gold to platinum; the metal you choose will finish off your ring and mean the difference between 'I do' and 'I don't' on your big day. The best way to get around this one? Look at the jewellery she's wearing. Don't buy her yellow gold if she lives in white gold, after-all, you wouldn't marry in a city ceremony if she spent her time looking at country house wedding venues like ours would you?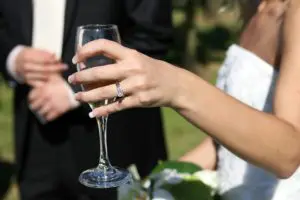 Choose a ring size – last but most certainly not least, choose the right size. The worse thing you can do is choose a ring that's too small and not be able to place it on her ring finger when she's said yes! Take a peek at her current jewellery but if you're unable to do that, it's time to get imaginative. Is she a deep sleeper? Then place a piece of string around her finger while she's sleeping…ok ok, so it's not the best of ideas but it's something!
If you have any hints, tips or tricks for picking the perfect engagement ring, then let us know in the comments below. Until then, from all of us here at our country house wedding venue, we wish you good luck and can't wait to see you when you're part of a newly engaged couple.