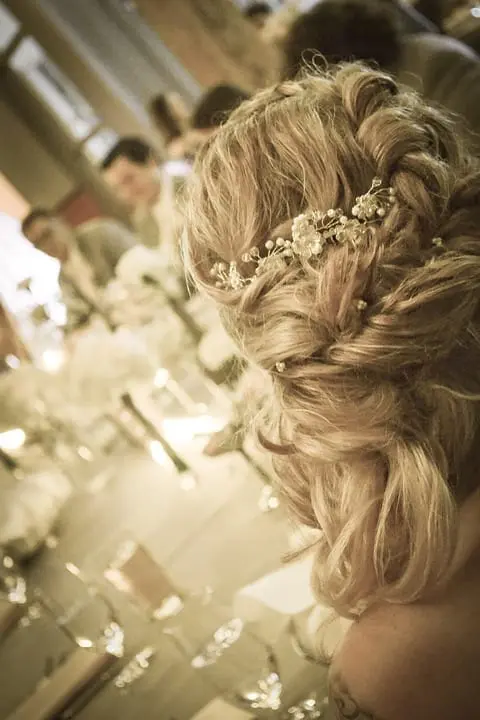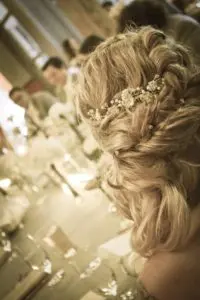 It's pretty much a given that every bride wants to look her best on her wedding day and while a bride's style of course has an influence, so too does the season in which she says, "I do". To help, we thought we'd piece together a fab guide to getting the perfect bridal winter wedding hair.
The Right Tools For The Right Job – with the harshness of the winter air and of course, the brutality of radiators, looking radiant can take a little extra work. Armed with the right products, hair styling tools and of course, a fabulous hair stylist, then your winter wedding hair will look nothing short of amazing. With winter wedding hair, you must remember that frizz becomes more of a problem as moisture gets sucked away causing it to become more static. Ensure natural bristle brushes are used or wide tooth wooden combs to help combat this.
Keep On Top Of Your Hair's Condition – in the weeks and months (if you have enough time) you need to ensure you're using a deep conditioning treatment in order to ensure not only is your hair moisturised but your scalp is too. Apply this frequently and ensure your locks are in optimum condition before your big day. It may feel like a lot of fuss but it really isn't a lot of work. Simply apply before you step out of the shower and rinse ten minutes later. It's much easier than you tell yourself it is. For strong, glossy locks, look to products containing keratin and be sure to use a good cleansing shampoo that will help prevent any product build up over time.
Fall In Love With The Updo – as a winter bride, it's important to think about your own hair's texture and type. The reason being is that due to the possibility of inclement weather, it always pays to work with your hair, instead of fighting against it. Take into consideration that fine, straight hair will be far more prone to drop curls while naturally thick hair may tend to frizz. With this in mind, it's often best to opt for an updo when trying to tame unruly hair. It's more likely to withstand the changes in temperature and moisture levels and will mean your hair can be neatly tucked away and won't budge for the rest of the day.
Choose The Best Products – as any of our recommended hair stylists will tell you, using the best products is essential when it comes to ensuring your hair is in the best condition while also helping to avoid hair disasters on the big day. The hair products used will obviously depend on your hair type, the style you choose and of course the textured look you're trying to achieve.
Think About Your Outfit – when it comes to bridal fashion during the winter months, brides will often choose a faux fur shrug or shawl to keep warm during their walk down the aisle and during photographs which is a consideration when picking your hairstyle; for instance, if you're wearing a fur shrug, you must remember a low bun could easily rub against it, making it look unkempt. Not a look you want to achieve while saying "I do".
We hope this guide to winter wedding hair helps you achieve the perfect look on your big day and remember, if you're looking for an expert to take care of you on your big day, simply check out our list of preferred suppliers here.