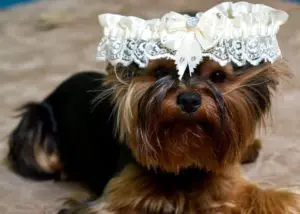 For centuries, happy couples have shared their big day with their nearest and dearest. Fast forward to 2017 however, and the term nearest and dearest covers a lot more than just family and friends. It also happens to include our four legged friends too, who over the centuries have fast become more than just our pets; they've become part of our family too. As a result of our change in opinion, more and more pets are now being seen featuring on guest lists than ever before. If you're thinking of saying "I do" soon, and feel like your four legged friend may want to attend, then you might want to take a peek at this fab piece on including your pets at your wedding…
That Amazing Place – a dog friendly wedding venue
Weddings are without a doubt, one of the most stressful and perhaps nerve-wracking times in your life. It doesn't matter how well you plan, something can always go wrong; from weather worries to dress disasters. Having your dog there however, could just be the perfect way to ease those wedding jitters. That's as long as you provide a comfortable setting for your dog too but don't worry, we'll let you in on a little secret later.
When it comes to the role you want your dog to play at your wedding, you'll want to start considering their personality. Do they stress easily in crowds? If so, and you happen to be having a lot of guests, it may be better if they don't come to the wedding or perhaps simply turn up for the photographs? The last thing you want is to put your best friend through undue stress on your big day. A good rule of thumb is to let your favourite furry friend attend for no longer than two hours. That way they get to join in the fun without getting tired or upset.
If you've decided that you'd like your pet there with you on your big day, then it's going to take a little prep work. It's not simply a case of having them attend. From the very basics such as getting them there to the more complicated questions; where will you put the poo bags? This however, is where having someone familiar on hand, can come in well…handy. They can help keep your pet company and take them away from the festivities when it's time to go.
The question is, who are you going to ask without causing an argument? Well, luckily for you there just so happens to be a rather fantastic service offering a helping hand and it's aptly named Walkies At Weddings. This wonderfully bespoke wedding service will have your dog brought to your wedding, kept company and taken to where they need to go, whether it's the service itself or simply the photos after the service. They'll also ensure your favourite furry friend is not only happy at all times but free from mischief which means no sneaking any food from the buffet!
For more information on Walkies At Weddings, just head to http://walkiesatweddings.co.uk today!