The last real wedding story based here at our Essex wedding venue, featured the gorgeous Adele and Victoria. Today however, we're looking at the most beautiful nuptials of the stunning Kate and Ant. The golden couple first met on Match.com before online dating had even really began, as Kate puts it, "way before Tinder or any other snazzy app like that. He still reminds me that I cost him £14.99 because you could only talk to people if you paid for membership". Fast forward 9 years later, 2 years after a beautiful proposal in Brussels and they found themselves saying "I do" right here at That Amazing Place, the perfect wedding venue for a truly amazing couple.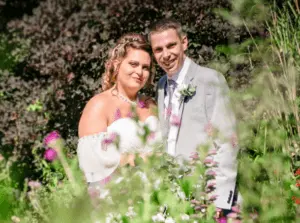 The Venue
Like a lot of couples we find booking their big day here at That Amazing Place, our beautiful Essex wedding venue was the first venue they viewed and as is common practice here, they fell in love with it instantly but after looking at five other venues afterwards (just to be sure), it was Ant who finally suggested That Amazing Place.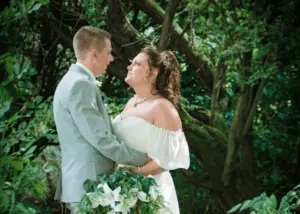 Theme and Entertainment
When discussing the theme of their wedding, Kate emphasised the fact that she wanted it to be simple and earthy, "we used logs to create the outside isle and put pictures of us on each cluster. My amazing friends created the frame on the gazebo using flowers and voiles. It took them hours to do but it was just what I wanted! I couldn't have done any of it without all of them." They also used a lot of greenery and a few quirky touches such as personalised cider bottles, which were also used as name places and peoples meal choices. They also had a table plan made from recycled wood as well as a guest frame made, instead of the usual book for people to sign that's now proudly hanging in their home. When it came to entertainment, they opted for a band called The Bandits. They found the musicians themselves and were lucky enough to have them learn a brand new song, especially for them, the beautiful "Next To Me" by Emily Sande.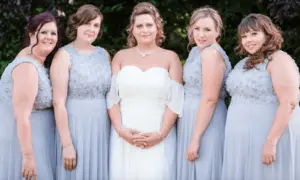 Catering
Kate and Ant opted for one of our recommended suppliers to provide the catering on their special day and let's just say, they weren't disappointed, "They were fantastic, we had a sample meal beforehand and picked 2 starters (Brie & Bacon Tart / Mozzarella & Tomato tart) and 3 mains (Pork in cider puree / Chicken in white wine / Vegetarian) for our guest to pre order." They then chose to use their wedding cake, made by the super talented Christin Marrington, as dessert for everyone; and what a wedding cake it was. With a mix of chocolate and lemon layers, it truly was a treat for their guests. They also enjoyed canapés after the service with pimms and in the evening, their guests were treated to mini takeaways. Add to this a champagne reception and it would seem their big day really did have it all.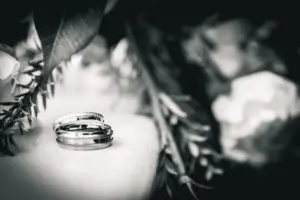 From all of us here at That Amazing Place, we'd just like to say a huge congratulations once again to the wonderful Kate and Ant. We hope to see you back very soon celebrating your anniversaries.