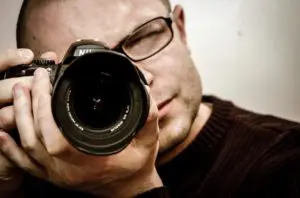 Unlike other aspects of your wedding, a wedding photographer isn't something you can hear, smell or taste beforehand which makes picking the perfect photographer all the more daunting. It's for this reason that careful research and selectiveness when it comes to skills and artistic style are hugely important when picking a wedding photographer. To make things easier, we thought we'd share our top tips…we hope this helps.
Decide on a style – before you start researching wedding photographers, it's certainly worth thinking about the style you're going for. This will help narrow down the search hugely and make things so much easier for you. So, what styles do we have? Well there's documentary that offers a more candid and spontaneous insight. Instead of a series of posed photographs, you'll receive more raw photos of guests digging into their food, laughing at the bar and dancing the night away on the dance floor with champagne in hand. These photos capture the moments as they happen, exactly as they happened too and they'll tell a real time story. Then we have portraiture for those who prefer a classic portrait. This is much more traditional and ideal for those wanting posed shots against various backdrops. There is however, a little room for creativity within this style and the photographer will generally pick some fab spots during the ceremony or afterward for a few more relaxed shots, captured off guard to compliment the more formal shots. If you want something really different then we suggest you take a peek at some edgy and bold photography. Think of photos outside of the box, tilted angles and less than conventional framing; so instead of straight on shots of you saying "I do", they may be tilted and offer a different angle entirely with a particular object such as a candle or flower taking centre stage.
Do your homework – it always pays to start your search by looking at previous interviews from recent happy couples as well as browsing local listings. Carefully review their websites and of course their previous work, as this will not only give you a greater insight into their style but their level of expertise too. You might also be able to pick up a few hints about their personality through the layout and choice of photos on their website. Is there feedback from clients on their Facebook page? What are their responses like? All of this is very telling and worth noting down.
Set up interviews – it's hugely important to meet in person as a decision as important as this cannot be made on looks alone. If you like their website and their previous work then ask if they're available on your wedding date and if so, meet for an interview. Be prepared to chat about the venue, its location, the greatest aspects of the venue and what you envision for your photos. Can they achieve the look? Are they happy to travel to your location etc. All of this is incredibly important.
Now of course, these are just a few hints and tips. We could quite literally chatter all day about what to consider but at the end of it all, it's about how you feel. Do you get on with the photographer? Do you like their work and of course, are they available to attend your venue on your date? For our own recommendations of photographers, simply take a peek at our list of suppliers where you'll find photographers who've not only worked at our venue before but have created some fabulous memories for happy couples too.