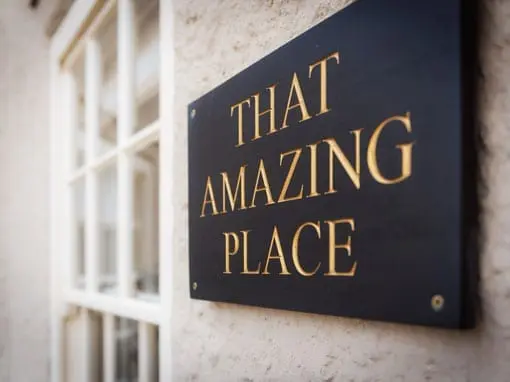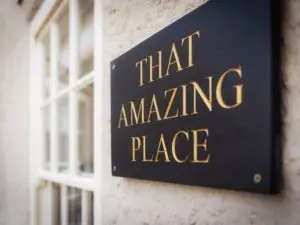 So, you've chosen That Amazing Place as your country house wedding venue. You've decided our country house wedding venue is the place for you. The question now is…when? The fact is, whichever point during the year that you choose to have your wedding, they'll be both benefits and considerations to take into account. So, before you name the date, we thought we'd show you some seasonal considerations to help make the decision easier and allow you to tackle any problems beforehand. Here at our country house wedding venue, it's all about smooth sailing after all.
Autumn weddings – autumn weddings are becoming more and more popular as people realise the true beauty of the season and how it can actually have an impact on your wedding. With nature providing the ultimate backdrop for some truly exquisite wedding photos, it's a no brainer. You can enjoy some beautiful autumnal foliage in the background within our grounds here at That Amazing Place in dark and bright reds, as well as golden browns and dark greens.
Winter weddings – a lot of brides now dream of winter weddings, surrounded by soft, freshly fallen snow. While we all wish for the epitome of winter weddings, you do unfortunately have to consider the fact that snow isn't likely to fall. Should you be lucky enough to see such a wonder, you'll of course need to consider the fact that access could possibly become an issue, especially at a country house wedding venue. It's therefore important that you choose a winter wedding venue that can be easily accessed, such as ourselves here at That Amazing Place.
Spring weddings – spring weddings will always be popular. It's one of the most beautiful seasons in that the darkness of winter is finally over and the sunlight begins to show through. This time of year, has the added benefit of being neither too cold or too hot (if there is such a thing in the UK). The biggest threat during this season is of course the rain which means you'll need to consider a venue where you can hold your entire wedding inside. Here at That Amazing Place, we have such facilities, which mean you could enjoy your ceremony, reception and even wedding photos inside should the weather take a turn for the worse. From sweeping staircases to log fires, we have it all.
Summer weddings – summer warmth can be ideal for weddings, ensuring your guests get to enjoy wearing lighter clothes and enjoy more flattering outfits without the fear of freezing. It's worth noting however, that British weather is often incredibly unpredictable. So be sure to find a venue that can provide an inside space should you need it. Should you be so lucky to have the sun shine, then finding a venue that offers a beautiful outdoor space to say "I do" is a must and that's something we're easily able to provide here in our acres and acres of grounds.
Here at That Amazing Place, one of the things that makes us so amazing is the fact that we can provide the perfect venue for every eventuality. Come rain or shine, we can provide the perfect setting to say "I do". Choosing your perfect wedding date however, is simply a case of personal preference. So, whether you're a sun worshipper, a spring chicken or a British rose seeking the cooler climates of winter, we've got the perfect venue for you. For more information on dates available, simply contact us today.