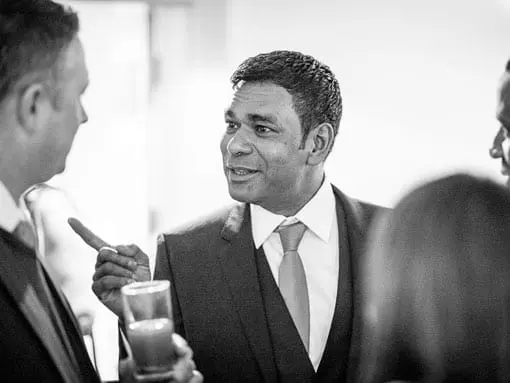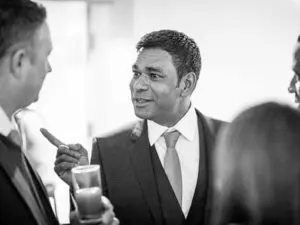 When it comes to weddings, everyone's favourite part, "I do's" aside of course, are the wedding speeches. From funny to sentimental, they can take any route but for the person actually giving the speech, it can feel like any entirely different story. Traditionally, speeches tend to fall on to the groom, father of the bride and of course, the best man but regardless of who's giving the speeches on your big day, here are some top tips to help yours go as smoothly as possible.
First things first, we cannot emphasise enough the importance of practicing your speech and at least, getting it a little familiar. While it's totally acceptable to read your speech from note cards, it's always a good idea to familiarise yourself with what you talk about and at which point. It's the secret to a smooth sailing speech and that's what we all want, right? It's also a fantastic way to gauge the appropriateness of some of the funnier lines in your speech – just as important, if not invaluable. Next, it's time to look at timing. We all like a speech, especially when it's about the ones we love but no one likes to be listening to a speech that's over ten minutes long and most certainly not over fifteen minutes so keep it short, sweet and to the point for maximum effect. Any longer than ten minutes and you'll find people begin to drift away, no doubt wondering when the bar will open once more and the cake will be cut.
When you're given the honour of giving a speech, it's important to think about others. By this, we mean considering others may have some fantastic stories and anecdotes to tell. This will give your speech extra depth and make others in the room feel even more special when they're mentioned. Don't underestimate the value of the bride when it comes to gathering stories on the groom especially and vice versa as they'll be the ones who know each other the most and will no doubt have a wealth of stories and funny anecdotes to share, for all to hear. From their first date to proposals and more.
While we aren't suggesting putting on a full show, we do suggest the use of props such as photos and sometimes videos to add a little visual humour. They're also great in terms of taking the focus off you when you start to feel nervous. Just ensure the props you use are appropriate too. Practice, practice and once again, practice. Wedding speeches are meant to be a source of fun, enjoyment and a way to really get everyone involved on the big day, remembering just why we all chose to join together to celebrate the happy couple.
There are a number of websites online that offer not only help but basic templates too, check out Confetti online for more inspiration and guide articles!
SaveSave
SaveSave