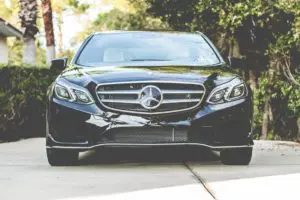 Thinking of ways to arrive at your wedding in style? Want something different to the run of the mill limousine or classic car? Then check out this awesome list of suggestions we've compiled thanks to our own experience with some seriously happy, and might we add, creative couples who've said "I do" right here at That Amazing Place.
Horse and Carriage – while this may sound like a traditional option, it's one that's not chosen as much as people think. Horse and carriage is a hugely grand way to make an entrance and can be as traditional or as contemporary as you like. From the breed of horse you select, to your carriage. It can be created to your own bespoke desires (to an extent), to reflect your wedding style and your own personality and let's face it, there's nothing quite as breath taking as the sight and sound of horses bringing a bride to her big day.
Vintage Bikes – vintage bikes are an incredibly fun way to arrive on your big day. Not only are they super fun and the perfect choice for the more active couple, but they also happen to make a pretty fab prop once you're done with them. Rest them against your venue or better still, use them in the background for added fun in your wedding photos. You might want to ensure your journey to your big day isn't up hill though.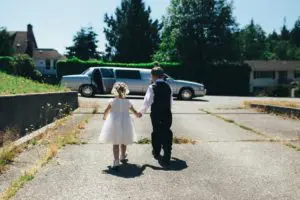 Bus – the bus is a great British tradition but once again, it's one that can be made to be as traditional or as contemporary as you wish with the help of a few decorations and of course, your choice of make and model. It's also great for saving a few pennies here and there as it has the ability to transport all of your guests too. Is the groom feeling nervous about arriving on his own? Then have him accompanied by all of his guests. Buses are a great way to keep it fun and whether you opt for something modern or a classic Routemaster is totally down to you.
Tractor – are you a lover of your rural roots or do you want to fit in with the countryside theme of your wedding venue? Then why not try something totally different like an awesome and might we add, seriously powerful looking Tractor. Try asking a local Farmer. Let's not forget the amazing photo opportunities and be sure to grab a pair of "weddingtons" (wedding wellies) to really complete the rural look.
Helicopter – if you're lucky enough to have the budget then why not opt for a James Bond style entrance with the help of a helicopter? Do bear in mind you'll have to gain consent of the venue and quite possibly surrounding residences/farmers but my goodness, what an entrance to your big day. Just be sure not to get your veil caught in the blades!
Stay At Your Venue The Night Before – here at That Amazing Place, we have a number of happy couples opting to stay at our venue the night before the big day for so many reasons. From the savings you'll make not having to pay out for transport to your wedding venue to the fact that you'll be free of a lot of stress the morning of your nuptials. There's no worry about whether your transport will turn up, nor whether traffic will make you late. You'll be there bright and early and able to get ready at a leisurely pace.
SaveSave