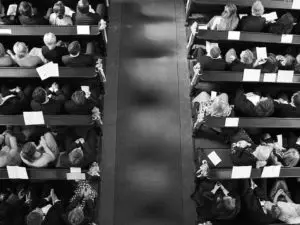 When it comes to our blog page, we're aware that we focus on the brides and grooms that attend our country house wedding venue and of course, why not? After all, they are the ones who'll choose our venue in which to marry. Let's not forget however, they aren't the only ones attending the wedding so this blog is dedicated to you, the wedding guest and the biggest conundrum facing most wedding guests very year – what to wear to a wedding?
We all walk a fine line when it comes to deciding what to wear to a wedding. You want to look striking but not too striking in that you drag attention from the most important people of the day and let's not forget, you too want to be remembered, if only as one of the best dressed guests.
Luckily for you, there are a few ground rules to stick to in order to ensure you've got everything covered. We've got the ultimate do's and don'ts to ensure you're the best dressed guest at all manner of wedding ceremonies this side of Essex and beyond.
A dress is a safe choice – struggling to come up with the perfect feminine tux a-la Victoria Beckham? Then reach for the trusty statement dress. Add some fabulous heels, a little lippie and you're good to go.
No short hemlines – this isn't just out of respect for the bride but the ideal way to ooze a little conservative sexiness. Irregular hemlines are great for keeping things appropriate while still allowing you to flash a little leg. Just remember ladies, keep it on the classy side.
Try bold lace – lace is the ultimate statement right now but white or cream lace and embroidery are major no-no's. Instead opt for coloured lace and clever layering with a few sequins thrown in.
Black isn't a total no – for years, the colour black would never been seen at a wedding as it once marked the doom and gloom of grievance but recent times have brought a change. Black is now considered chic so wear it to weddings with pride.
Carry a small clutch or bag – large shoulder bags or totes will not only ruin your look but will become quite cumbersome to carry; and let's face it, they don't exactly scream "special occasion" do they? Think minimal and cut loose from your usual heavy accessories. Think of it as a detox of your usual essentials.
Wear comfortable heels – there's nothing worse than wearing a pair of heels that look fabulous but cripple you within five minutes, especially when you consider the fact that you have an entire day ahead of you and the bare foot look just isn't in. Whether it's a chunkier heel or a comfier sole, find that perfect pair of shoes to take you through the day with ease.
Just ask the bride or groom – if you're really not sure, then we suggest you just ask the bride or groom. We know they'll have a million and one things to think about but we doubt they'll mind you sending a quick message to ask for any guidelines, colours advice etc. It's their big day after all. Just remember to keep it all in good time, not an hour before they're about to walk down the aisle.
NEVER WEAR WHITE – despite changes in modern day formal wear it will never be ok to wear white, or off-white or even cream. In short, never make it look like you're trying to over-shadow the bride.